Hondo Boots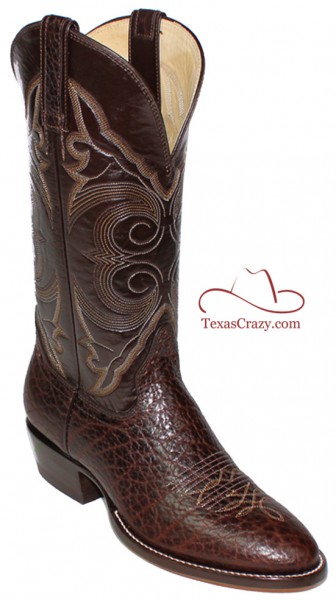 Just like every toolbox has some sort of a hammer, the Texas Lifestyle always has a pair (or two) of cowboy boots for work and dress. Our Hondo Boots store lets you order handmade custom boots online.
Hondo Boots Custom Features
Soft, full grain cowhide lining
Top grade leather insoles and outsoles
Solid steel shanks to prevent arches from collapsing
Hand lasted for exceptional foot support
All leather, no synthetic materials
Traditional boot construction allows you to repair worn soles multiple times at qualified boot repair shops.
The Hondo Boots Story
Using only the highest grade leather materials since 1965, this El Paso-based bootmaker has been keeping the boot making tradition alive. Their totally handcrafted boots, made just south of the border in Mexico, are a deliberate rejection of mechanization in order to produce an all leather boot of superior durability and comfort. While boots made by machine may offer the same look, handcrafted Hondo Boots offer a superior fit and greater comfort that allows you to wear your boots for more hours with less fatigue.
Added in 2013 is our line of Womens Custom Cowboy Boots and Mens Custom Cowboy Boots.
Texas Crazy is an authorized dealer of genuine Hondo Boots ®. Also, the western boots offered below that have the word stock in the name means Hondo Boots carries that boot ready-made in inventory for immediate shipment (usually in only one toe/heel combination). Please note we can also assist you with a custom pair of Hondo boots in the same model number with the toe, sole, heel combination you specify (please contact us for more details.) To check out our handcrafted, all leather Hondo cowboy boots, click on any picture below.